Sunday Service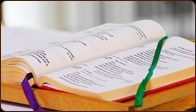 Our Saviors Chapel meets at 10:30 a.m. on Sundays at:
The Chapel Retreat House
200 Oak Cliff Ct.
Peoria, Illinois
Click HERE for map
Anyone can walk in the Chapel and feel at home spiritually. People of all faiths and denominations are welcome. If you hunger to know more about the teachings of Jesus Christ, the Chapel of Love is right for you.
Inspirational Television Ministry
Somebody Loves You, daily sign-on on Peoria channel 19 at 4:30 am.
Click HERE for sample episodes.
Christian Growth Study Group
Offering thought-provoking study opportunities. Studying a wide range of topics for spiritual growth. Learning and practicing prayer and meditation Meets Wednesday evenings at 7:00 pm at the Chapel Retreat House
Click HERE for map